PRO SHOP INTRODUCTION
The Racquet Sports Pro Shop at The National is a full-service Tennis and Pickleball Pro Shop. Stocked exclusively with the latest HEAD products, the staff is equipped and ready to fulfill all your racquet sports needs. Whether it's selecting a racquet, finding the grip or paddle that fits for you, or simply which color shirt looks best, the Pro Shop staff is happy to assist and answer whatever questions you may have. In the Pro Shop you will find embroidered National merch, such as t-shirts, tanks, hats, tumblers, and tote bags. Besides merchandise, the Pro Shop is also where guests can sign-up for private lessons, clinics, and receive re-stringing services.
Throughout the year, the Racquet Sports Center will host a plethora of racquet sports events to encourage play and give players the opportunity to either hone their skills, try something new, or simply find new fellow players to play with. These may include holiday mixers, fundraisers, tournaments, round-robins, and more!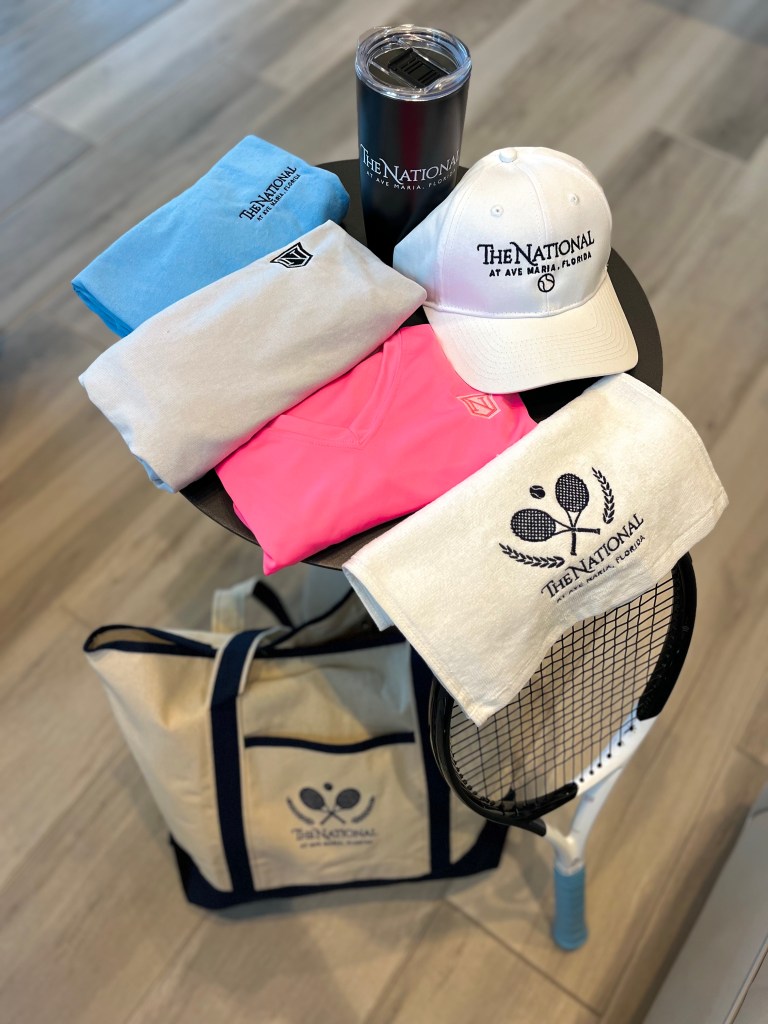 FACILITY INFORMATION
8 pickleball courts, 6 tennis ball courts, 2 bocce courts.
All lighted for night play, open 7 AM-9 PM
PRO SHOP CONTACT INFO
Pro Shop Hours: 7 AM -5 PM Monday- Saturday. Closed Sunday.
Pro Shop Phone Number: 239-867-9096
Director Office Phone: 239-867-9095
Shop Email: TNAMtennisshop@theiconteam.com